News
Tuesday 25 Februray 2014
Bodycare unveils its new Corporate Campaign. its all about Loving Your Body.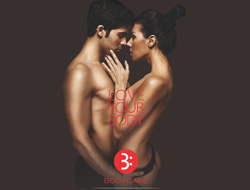 When 99% of the messages you receive about your body are that your body is not okay, loving it is a tough job. It takes an immense amount of mental work to think about your body in positive ways, to banish negative thoughts, to put your body first when work, familial, and social obligations say you should put it last.
This is where Bodycare Creations Ltd. campaign will play a major role. It highlights and celebrates every kind of body, making the job of loving your body easier. The term 'body' is the physical representation of humans.
Read More
Wednesday 15 January 2014
BODYCARE REVEALS ITS NEW AVATAR.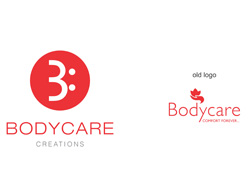 Bodycare Creations Ltd. The vision of Mr. Sanjay Dawar, Director, promoting the brand BodyCare Women Innerwear, unveil their new logo and new brand message 'Love Your Body'.
Established in the Year 1992 "Bodycare" is famous brand name in the innerwear industry. As we are aware the brand specializes in producing comfortable, stylish and intimate innerwear for women and men. This fashion house provides you the complete range of inner and outer bodywear products such as Bra, Panty, Camisoles, Shorts, Bikini, Leggings, Capries, Briefs etc, also provides some utility products as tummy control panty,...
Read More
Monday 10 February 2013
EVELYN SHARMA THE LATEST FACE OF BODYCARE INNERWEAR
Bollywood actress and fashionista Evelyn Sharma, has been roped in to endorse the leading lingerie brand Bodycare in India. "Evelyn is fast-emerging a trendsetter. Last year, she created history, becoming the only contemporary actress to have signed five movies before a single release. Now she becomes the first Bollywood actress among many to endorse a lingerie brand," remarked Brishti Sen, Brand Manager of Bodycare.
Having made a mark in her debut movie From Sydney With Love, Evelyn was seen as a leading lady with Vicky Donor-star Ayushmann Khurrana and Kunal Roy Kapur of Delhi Belly fame in Rohan Sippy's recent hit Nautanki Saala. Returning from her first IIFA experience, word on the street is,...
Read More
Wednesday 11 August 2010
MANDIRA BEDI TO PROMOTE BODYCARE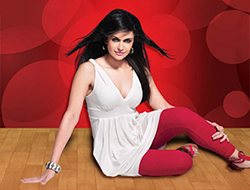 After acting in TV serials and films, hosting shows, and playing cricket presenter, Mandira Bedi is now all set to promote lingerie brand Bodycare.The actress feels women have become more choosy about lingerie and says the brand she's endorsing is cute and fun.
"Indian women consumers are becoming more cautious these days in choosing lingerie, which is in effect helping the growth of branded lingerie in India. Bodycare is a cute, girly and fun brand. It's an exciting opportunity for me because I get to put my own input into the brand - that's the main reason I agreed to do it," Mandira said in a press statement.
Read More
The Brand Of The Year - Women's Inner Wear - 2006, 2007 & 2009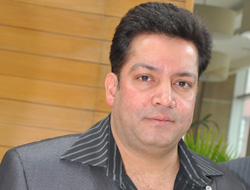 Bodycare awarded as the "The Brand Of The Year - Women's Inner Wear" 2006, 2007 & 2009.
APEX AWARDS.
The Clothing Manufacturers Association of India instituted the
APEX AWARDS
, the Premier Awards of the Indian Apparel Industry where the outstanding Performers of the Year are recognized and chosen by their own Peers to honour those who turn modest Apparel into a Lifestyle and acknowledges Excellence in Apparel Manufacturing.


Click here for more information