News
Wednesday 15 January 2014
BODYCARE REVEALS ITS NEW AVATAR.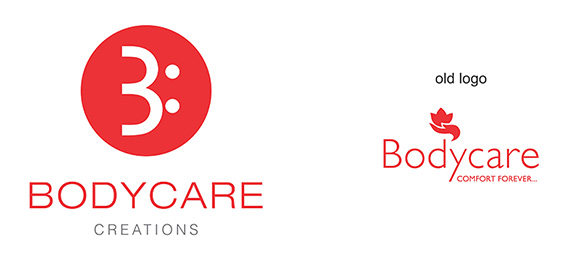 Bodycare Creations Ltd. The vision of Mr. Sanjay Dawar, Director, promoting the brand BodyCare Women Innerwear, unveil their new logo and new brand message 'Love Your Body'.
Established in the Year 1992 "Bodycare" is famous brand name in the innerwear industry. As we are aware the brand specializes in producing comfortable, stylish and intimate innerwear for women and men. This fashion house provides you the complete range of inner and outer bodywear products such as Bra, Panty, Camisoles, Shorts, Bikini, Leggings, Capries, Briefs etc, also provides some utility products as tummy control panty, feeding bra, maternity panty et al. The brand has aggressively grown over the last decade and has become a brand name close to heart of millions of young Indian women and men.
Led by Mr. Sanjay Dawar, who has been in this business for the past 25 years, however, before BodyCare Creations Ltd. was established, he was only into local fabrication jobs and this helped him in learning the ins and outs of this business. He started in the year 1992 with the name M/S 'Bodycare Creations Pvt. Ltd.', manufacturing innerwear under the brand name.
In the words of Jess C. Scott, "The human body is the best work of art." It is this work of art that the brand's new personality celebrates. The brand name 'BodyCare' coined using Body & Care represents soft, lusciousness with the goal of taking care of your 'body'. As we celebrate the human 'body', it is done with 'care'. Care is taken in the selection of fabrics and the technology used. It is woven to embrace a man/woman's body and supply it with the Care needed to make everyone feel special.
As the brand stands for 'defining' and 'celebrating' the human body viz. its shapes, curves and forms. BodyCare Creations new logo represents the body curves expressed using only the curves of the alphabet 'B'. The punctuation collin symbol used after the B: signifies the definition one would want to give to their body. In the words of Mr. Sanjay Dawar "Everybody reflects a unique personality of itself and speaks through its body language. We want our bodywear (inner and outer) to define the personality of the person giving it the needed shape and expression."
The ':' symbol defines the body. It's said that who you are is defined by the body you are in. The circle used around the B: element represents the universe around the body. It's the 'empty space' provided around the body to express itself.
Bodycare salutes every man and women and appreciates the body they are living in. We are dedicated to designing fabric around the individual body needs, no matter what shapes and sizes they are. We are always striving to craft our products to deliver Comfort, Shape and Style to every body.